Chinese Dietary Supplement Ingredients Supplier
One-stop shopping for supplement ingredients.
Provide custom design on the bottle, package, and private label .
Let MEETSUPPLEMENT boost your supplement business today!
Wholesale
Supplement Ingredients Can Be Easy & Safe.
No matter what kind of natural ingredients you want, based on our extensive experience and perfect supply chain system, we can supply it.
MEETSUPPLEMENT's
Services

are always Go Extra Mile
MEETSUPPLEMENT provides OEM packing, design by ourself or provides your design we make it.
MEETSUPPLEMENT provides 7*24 hours online and multilingual services to ensure a timely response.
MEETSUPPLEMENT guarantee the product quality without any auxiliary ingredients, Natural and health.
MEETSUPPLEMENT provides Free Sample for your evaluation before you place the order.
The staff you interface with are experienced, and certified in their English language skills.
We are an integration of industry and trade, and we will provide you with the most attractive prices.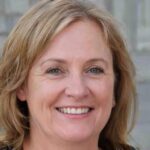 "Meetsupplement is a highly professional supplement supplier. We can depend on them to be transparent, smart, and committed to our success."
"For over 6 years, MEETSUPPLEMENT has consistently proven their ability to understand our business needs and help us outperform our expectations."
"When we needed help to creat a new brand and source ingredients, MEETSUPPLEMENT turned out to be the perfect partner. I appreciate their help"
Choose
MEETSUPPLEMENT

- The real veteran in the industry
MEETSUPPLEMENT is a professional supplier of herbal dietary supplement ingredients, we supply all kinds of supplements and natural food additives. We have our own R&D team and strong production capacity to provide OEM service for 200+ customers.
MEETSUPPLEMENT's products have passed ISO, Halal, Kosher and other certifications, and they are pure natural high quality, healthy and welcomed by 30+ countries.