Description
Moringa leaf is a high-calcium plant product. The calcium content is more than 4 times that of milk. It also contains very high trace elements such as potassium, iron, and zinc. The vitamin E contained is 70 times that of spirulina and soybean powder. and 40 times. Contains protein and amino acids similar to soybeans. Moringa leaf is a functional food containing complete nutrients, which can provide enough nutritional needs for weight loss consumers without damaging the body due to dieting.
Moringa leaves have hypoglycemic, lipid-lowering, antihypertensive, anti-tumor, antioxidant, laxative, diuretic, anthelmintic, and sleep-improving effects, which can enhance human immune function, delay aging, and prevent diseases. Regular consumption of Moringa leaves can enhance immunity, detoxification, body sculpting, anti-aging, anti-cancer, and have a great improvement effect on a variety of chronic and major diseases.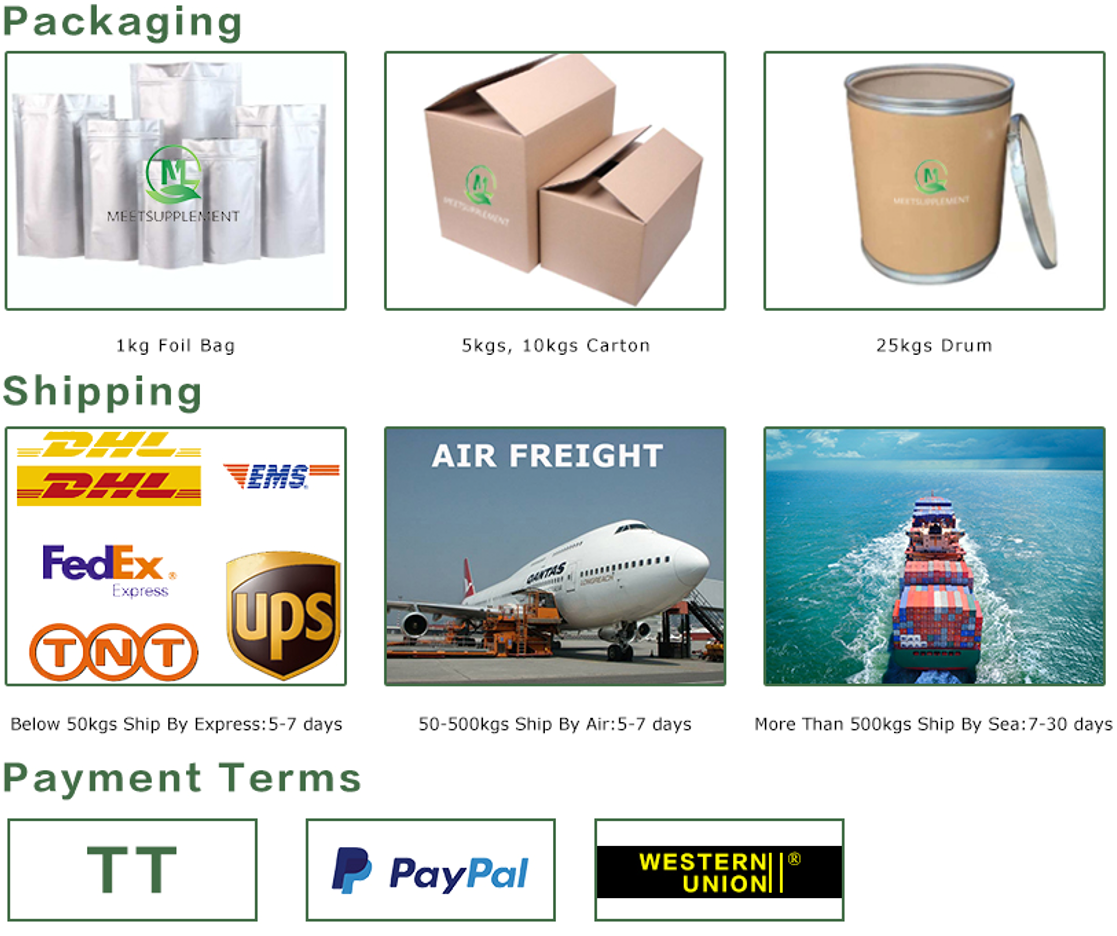 MEETSUPPLEMENT is a brand of Xi'an Herb Bio-Tech Co.,Ltd, we are a professional supplier of Moringa powder, wholesale Moringa powder, bulk supply Moringa powder. Contact us to boost your business!