Description
Glutamate plays an important role in protein metabolism in organisms and participates in many important chemical reactions in animals, plants, and microorganisms. MSG contains a small amount of glutamic acid. Glutamate is one of the basic amino acids in nitrogen metabolism in living organisms, and it is of great significance in metabolism. Glutamic acid is mainly used in medicine to treat hepatic coma, and it is also used to improve the intellectual development of children; in the food industry, monosodium glutamate is a commonly used freshness enhancer, and its main component is sodium glutamate.
Learn more information about Amino Acid,  please CLIK the link to read this blog: https://meetsupplement.com/what-incredible-changes-are-the-9-hot-selling-amino-acids-doing-to-your-body/
L-Glutamate COA
Items
Standards
Results
Physical Analysis
Appearance
Powder
Conforms
Color
White Crystal Powder
Conforms
PH
3.0~3.5
3.2
Assay
98.5% to 101.5%
99.1%
General Analysis
Identification
Identical to R.S. sample
Conforms
Organic volatile impurities
Meets the requirements
Complies
Specific rotation
+31.5°~+32.5°
+31.9°
Loss on Drying (g/100g)
≤5.0
1.94%
Ash(g/100g)
≤5.0
1.05%
Chemical Analysis
Pesticides Residue (mg/kg)
0.05
Conforms
Residual Solvent
<0.05%
Conforms
Residual Radiation
Negative
Conforms
Lead(Pb) (mg/kg)
<3.0
Conforms
Arsenic(As) (mg/kg)
<2.1
Conforms
Cadmium(Cd) (mg/kg)
<1.0
Conforms
Mercury(Hg) (mg/kg)
<0.1
Conforms
Microbiological Analysis
Total Plate Count(cfu/g)
≤1,000
100
Molds and Yeast (cfu/g)
≤100
15
Coliforms (cfu/g)
Negative
Conforms
Salmonella(/25g)
Negative
Conforms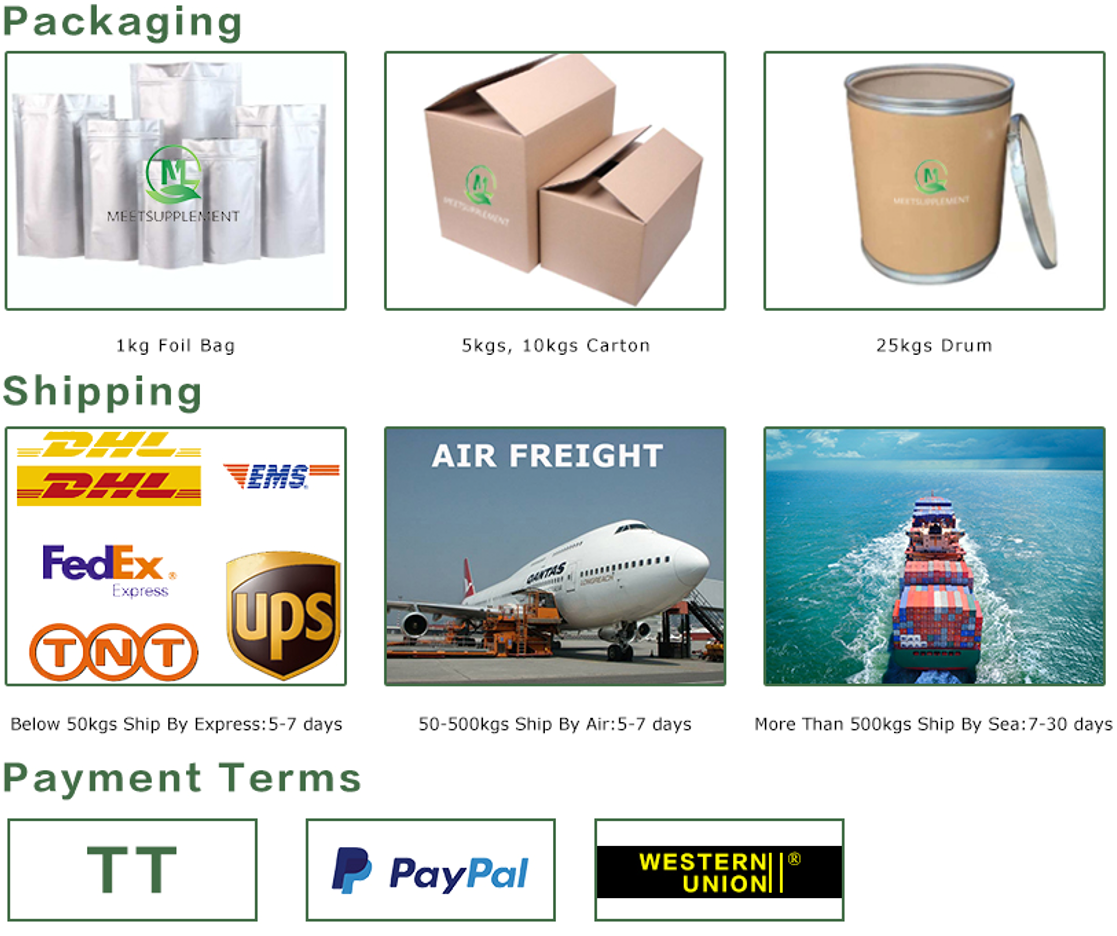 MEETSUPPLEMENT is a brand of Xi'an Herb Bio-Tech Co.,Ltd, we are a professional supplier of L-Glutamate, wholesale L-Glutamate, bulk supply L-Glutamate. Contact us to boost your business!