Description
Kojic acid, also known as kojic acid and kojic acid, is a melanin-specific inhibitor. After entering skin cells, it can complex with copper ions in cells, change tyrosinase's three-dimensional structure, and prevent tyrosinase's activation. , thereby inhibiting the formation of melanin. Kojic acid-based whitening actives have a better tyrosinase inhibitory effect than other whitening actives. It has no toxic effect on cells, and at the same time plays a role in retaining water and increasing skin elasticity. It has been formulated into various cosmetics to make whitening cosmetics for freckles, age spots, pigmentation, and acne.
Kojic acid and its derivatives are used as whitening agents in the cosmetic industry, as well as antiseptic and moisturizing. In the food industry, kojic acid is used as a food additive, as a preservative, a preservative, and a color-preserving agent, etc. It can also be used as a raw material for preparing flavoring agents maltol and ethyl maltol. It can also be used to produce intermediates of cephalosporin antibiotics. It can also be used in the production of pesticides and insecticides.
Kojic acid COA
Items
Specification
Results
Appearance
Almost white crystalline powder
Pass
Assay
≥99.0%
99.26%
Melting point
152~156℃
153-154
Loss on drying
≤0.5%
0.13%
Ignition residue
≤0.1%
0.09%
Chloride
≤50 PPM
25PPM
Heavy metal
≤3 ppm
<1ppm
Arsenic
≤1 ppm
Pass
Ferrum
≤10 ppm
Pass
Conclusion
This batch of products meets corporate standards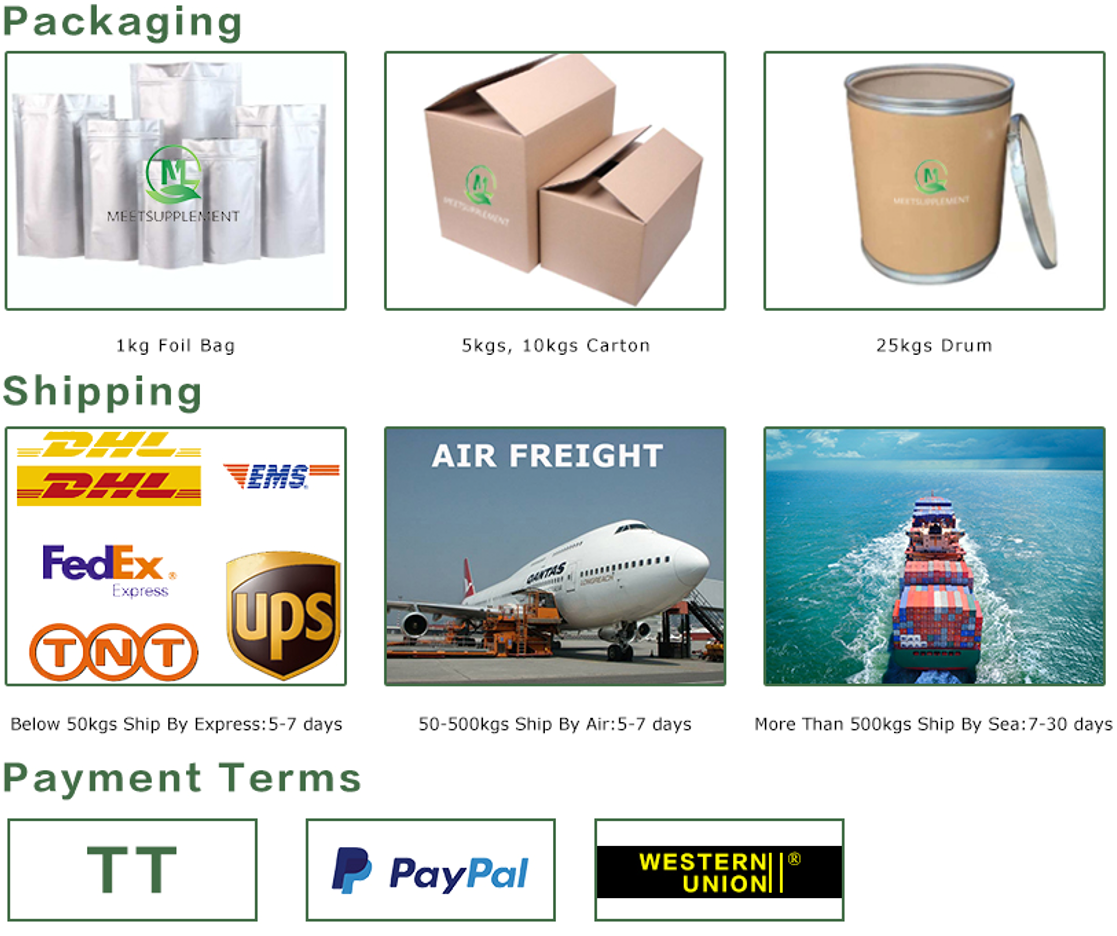 MEETSUPPLEMENT is a brand of Xi'an Herb Bio-Tech Co.,Ltd, we are a professional supplier of Kojic acid, wholesale Kojic acid, bulk supply Kojic acid. Contact us to boost your business!