Description
Conjugated linoleic acid as a kind of new nutrients, currently in Europe and the United States health food industry, has almost become a panacea for prevention of disease of modern civilization, from cancer to prevent cardiovascular disease, diabetes, weight control.For modern people living in twenty-first Century. CLA is almost indispensable health food.
Conjugated Linoleic Acid 80% EE has an 1:1 ratio of the cis 9, trans 11 (c9, t11) and trans10, cis12 (t10, c12) isomers in ethyl ester form, derived from 100% pure, natural safflower seed oil with molecular distillation process.The ratio is the best ratio for reducing the body fat through clinical verification. By using our patented microencapsulation technology to improve the stability, the shelf life of our CLA 80%TG/EE/FFA is 3 years.
Learn more information about Conjugated Linoleic Acid (CLA),  please CLIK the link to read this blog: https://meetsupplement.com/how-does-cla-help-your-body/
Conjugated Linoleic Acid COA
Item
Specification
Result
Appearance
Off-white powder
conforms
Assay CLA
40%-80%
65.5%
CLA Cis9, Trans 11
≥37.5%
37.7%
Odor
Slight CLA oder
conforms
Taste
Characteristic
conforms
Palmitic Acid
≥9.0%
conforms
Stearic Acid
≤4.0%
conforms
Lionleic Acid
≤3.0%
conforms
Oleic Acid
≤15.0%
conforms
Heavy metals
Pb
≤2ppm
conforms
As
≤2ppm
conforms
Hg
≤1ppm
conforms
Cd
≤2ppm
conforms
Microbiological Tests
Total Plate Count
≤1000cfu/g
conforms
Total Yeast & Mold
≤100cfu/g
conforms
E.Coli
Negative
Negative
Salmonella
Negative
Negative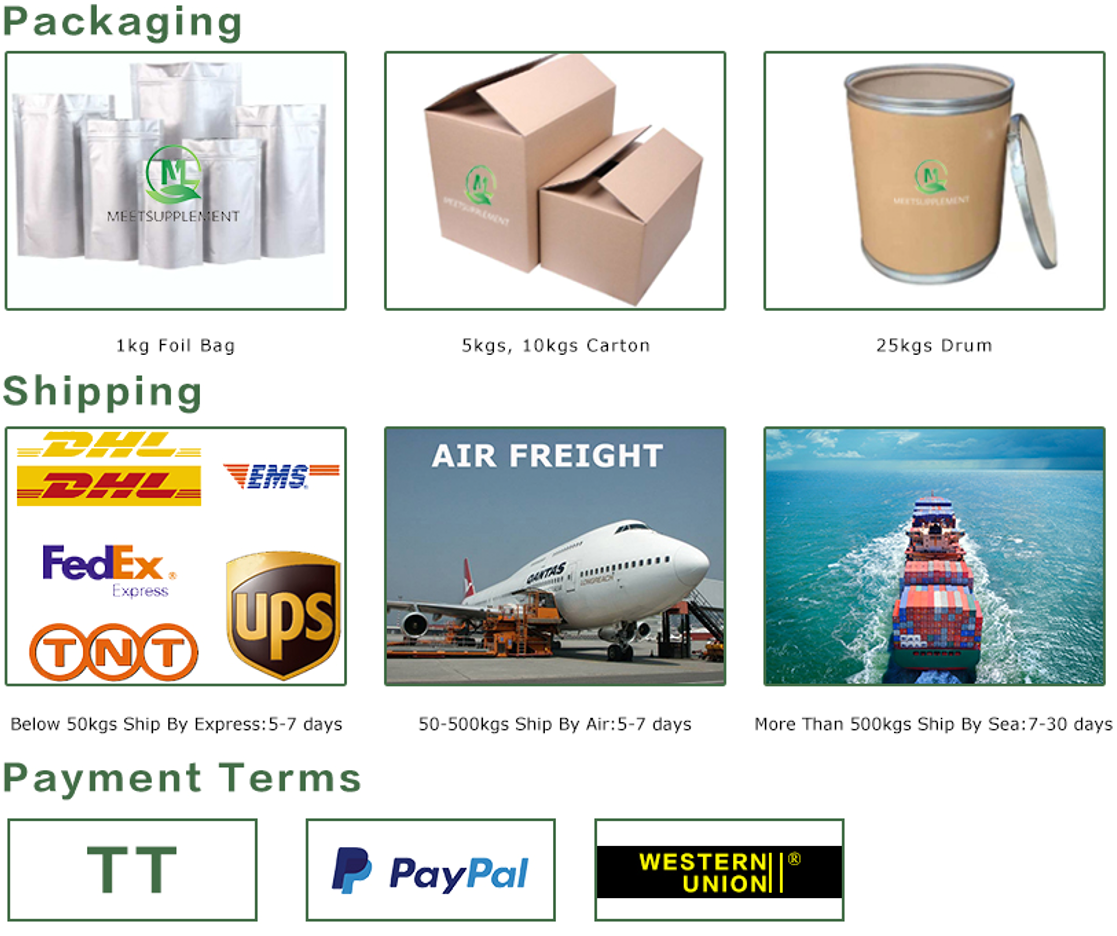 MEETSUPPLEMENT is a brand of Xi'an Herb Bio-Tech Co.,Ltd, we are a professional supplier of Conjugated Linoleic Acid , wholesale CLA, bulk supply CLA. Contact us to boost your business!