Description
Is packed with antioxidants including the powerful EGCg
Boosts metabolism and burns calories
Detoxifies effectively and naturally
Calms the mind and relaxes the body
Is rich in fiber, chlorophyll and vitamins
Enhances mood and aids in concentration
Provides vitamin C, selenium, chromium, zinc and magnesium
Prevents disease
Lowers cholesterol and blood sugar
Matcha tea is an easy and simple way to add powerful health benefits to your everyday diet.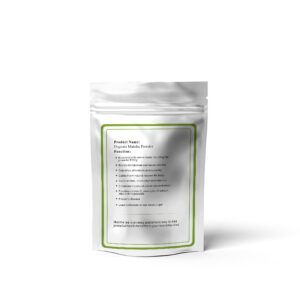 Matcha is a premium powder supplement that provides a convenient and easy way to get your daily dose of vitamins and minerals. It is perfect for those who are always on the go and need an easy and convenient way to get their nutrients. Just add water or your favorite beverage and you're good to go!
Matcha powder is packed with essential vitamins and minerals that your body needs to function at its best. It is also low in calories and fat, so you can feel good about taking it every day. Matcha is the perfect way to start your day or use it as a post-workout recovery drink. It's also great for travel or when you need a quick and healthy snack.
Matcha powder is GMO free, gluten free, soy free, dairy free, and vegan.
We are confident in the quality of our product and offer a 100% satisfaction guarantee. So try Mtcha today and see the difference it makes in your overall health!