What is EGCG and what does it do?
What is EGCG?
Epigallocatechin gallate (EGCG). Catechin monomer isolated from tea is the main component of tea polyphenol bioactivity.
Epigallocatechin gallate (EGCG) is a component extracted from Chinese green tea. It is the main active and water-soluble component of green tea. It is the highest component in catechin, accounting for 9%-13% of the gross weight of green tea. The antioxidant activity of EGCG is at least 100 times that of vitamin C and 25 times that of vitamin E, which can protect against cell and DNA damage, which is believed to be linked to cancer, heart disease and other major diseases. These effects of EGCG are attributed to their ability to scavenge oxygen free radicals (antioxidant).
Epigallocatechin gallate plays an important role in anti-cancer and cardiovascular disease. In addition, it is also used as a reversal agent of multidrug resistance in tumors, which can improve the sensitivity of cancer cells to chemotherapy and reduce toxicity to the heart.
EGQG is the main component of green tea polyphenols and the main component of green tea catechins, including EGQG and EGC.
ECG, EC, GCG, etc., of which the antioxidant activity is EC in turn. Many studies have shown that EGCG has anti-free radical DNA damage, anti-radiation and ultraviolet radiation, prevent oil peroxidation, reduce the content of low density cholesterol, ultra-low density cholesterol and triglycerides in serum, interfere with the signal transmission required for cancer cell survival, inhibit carcinogens in the diet. Work with other enzymes and antioxidants in the intestines, liver, and lungs to block the activity of certain carcinogens, mop up free radicals, combat the effects of pollution, sun exposure, and smoking, and combat skin aging and wrinkling.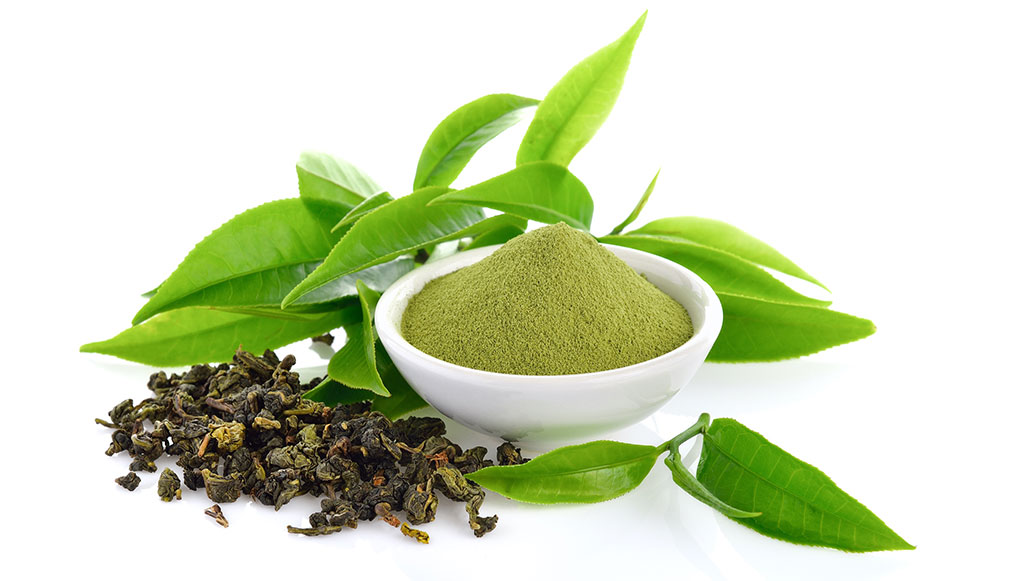 What does EGCG do?
Improve cardiovascular health
Clogged arteries, or atherosclerosis, are one of the most common problems in the world today. This is the result of a sedentary lifestyle and poor diet, and some people have a genetic predisposition to develop atherosclerosis. Studies have shown that EGCG can reduce the risk of atherosclerosis because it has powerful anti-inflammatory properties that can reduce inflammation in the arteries.
It also lowers blood pressure because it reduces the heart's ability to pump blood through less inflamed arteries. In addition, EGCG reduces bad cholesterol while promoting the formation of good cholesterol.
Helps you lose weight
If you want to lose a few pounds, this is actually one of the easiest methods you can use. EGCG can help you lose weight because it promotes higher calorie burning, higher metabolism, and reduced fat storage.
Cancer
EGCG is a powerful natural antioxidant. Antioxidants neutralize harmful free radicals that are produced when fat is digested, as well as when pollutants such as chemicals and car exhaust are inhaled. Free radicals alter and damage DNA inside cells in the body. EGCG can prevent cancer, which is often caused by abnormal DNA.
Arthritis
Studies have shown that EGCG is very beneficial for arthritis patients because it has strong anti-inflammatory properties. It also protects cartilage damage in arthritic joints. In addition, EGCG can also relieve pain in arthritis patients by drinking tea or taking supplements.
Prevent hair loss
EGCG can prevent hair loss by inhibiting the activity of hormones that induce hair loss, and promote hair regeneration by stimulating hair follicles, in addition, it strengthens hair roots and activates hair follicles.
After reading the above content, do you have an understanding of EGCG?Meetsupplement provides EGCG has the best health benefits and better storage. Meetsupplement has helped more than 40,000 customers succeed and become wealthy and healthy. We also look forward to serving you. After receiving your order, we will arrange the factory to produce your order as soon as possible, follow up the production progress, and ship it to you in time, so that you can receive the package safely and quickly.
Let a true industry veteran provide you with high-quality natural ingredients. Customer satisfaction is our unremitting pursuit.
Please click the button below and let us start doing business together. We look forward to your joining.
If you think this article is helpful to you, please share it with your family and friends.Welcome to leave a message below to add more information about EGCG.